About Us
CERD is a non-government organization that is operating since 1978. It envisions empowered and self-reliant communities living in harmony with a healthy coastal environment, and as such would like to facilitate the establishment of communities with responsive institutions for community-based coastal resource management.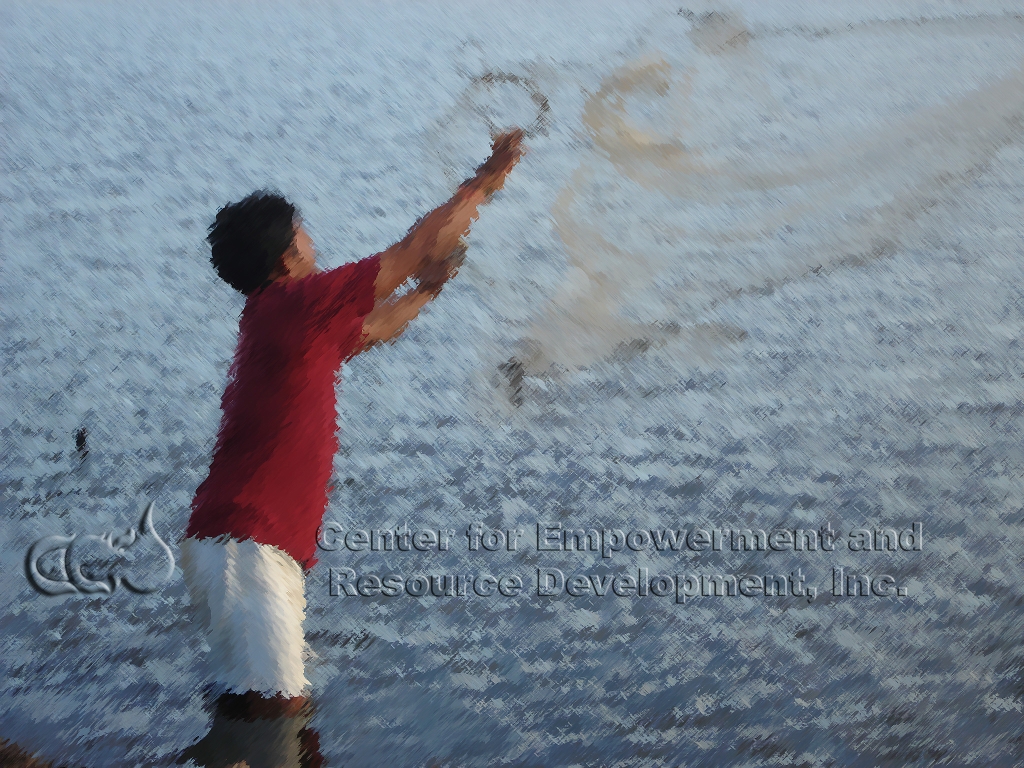 Early beginnings can be traced back to 1978, when an informal group of professionals embarked on a community-based health program in fishing community in Pangasinan. With this as an entry point into organizing the people towards solving their various problems, the group maintained links and shared experiences with other development organizations.
CERD was formally established and registered with the Securities and Exchange Commission as Community Extension and Research for Development, Inc. in September 1983. It is one of the pioneer NGOs to focus on the fisheries sector and fisheries issues.
Our sponsorship of a National Consultation of Small Fisherfolk in 1986 significantly led to the identification of key issues affecting the sector in various parts of the country. The consultation eventually paved the way for the formation of a national fisherfolk organization, the Pambansang Kilusang Mamamalakaya ng Pilipinas (PAMALAKAYA-Pilipinas.)
CERD held its General Assembly last April 11, 2015 at Bacolod Chicken Inasal, Quezon Memorial Circle, Quezon City. The new set of Board of Trustees, who will serve from 2015-2018, are:
Chair: Julio Galvez Tan
Vice-Chair: Minerva Gonzalez
Secretary: Atty. Mahleene Go-Calvan
Treasurer: Cezario Magpayo
Members: Zarena Mercado
Jonas George Soriano
Lurina Gargarita
Photos of the event can be found here.