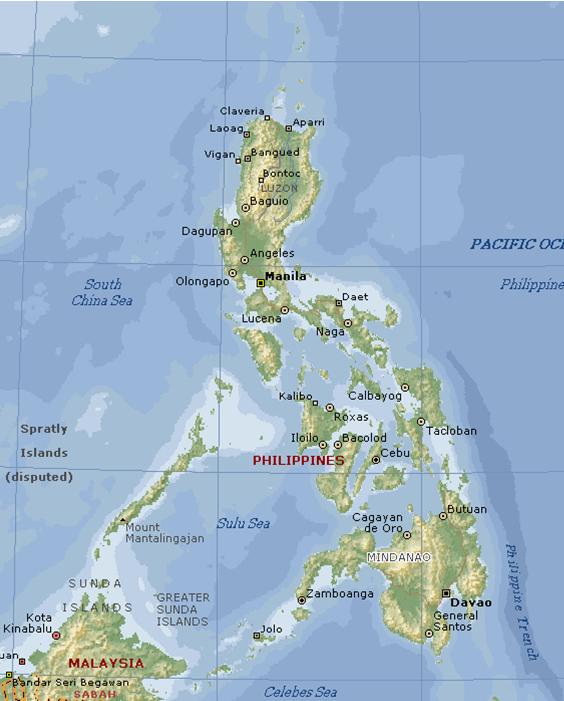 Hover "

" to view LOCATION
Click to NAVIGATE

A. FIRMED Program
CERD is currently implementing the Fishery Integrated Resource Management for Economic Development (FIRMED) program in Biri and Mondragon in Northern Samar, and in Hinatuan and Marihatag in Surigao del Sur. The program builds capacities of the organized fishers in these areas for them to be able to protect and manage the coastal and marine resources which are their primary source of livelihoods.
Building capacities of fisherfolk organizations through FIRMED program led to the establishment of several coastal resource management tools, among them 11 fish sanctuaries with total area of 1406 hectares; wherein 8 sanctuaries are from Hinatuan, 3 demarcated fishery areas in Mondragon. There is also mangrove reforestation and protection with a total of 975 hectares in 8 barangays.
B. Gender Program
The Gender Mainstreaming / Gender-Fair CBCRM (Community-Based Coastal Resource Management) program facilitates the development of gender-responsive projects among coastal communities. It provides relevant interventions at the community level through research, capacity building, creation of mechanisms for equal participation of men and women in development activities and decision making processes.
This program also seeks to sharpen analysis of women and gender issues in the fisheries sector and coastal communities.
C. Social Enterprise Program
The Social Enterprise Program (SEP) was formulated to achieve a sustainable social enterprise entity that is instrumental to the coastal community's poverty reduction and supports CERD sustainability in its community based coastal resource management programs and development endeavours. Projects under the SEP program include prawn and abalone hatchery, fishpond operation and seaweed farming.
D. Promotion and Advocacy of Sustainable Fisheries Management
Documentation of experiences in community-based coastal resource management for print and multi-media is undertaken as advocacy information and education materials. Partnership building with NGOs, academe, local and national government agencies, LGUs, and legal groups are also ensured for the implementation and advocacy of CBCRM.
CERD is a member of several networks, among them:
- Philippine Locally Managed Marine Area (PhiLMMA) Network
- NGOs for Fisheries Reform (NFR)
- Philippine Social Enterprise Network (PhilSEN)
- International Network of Alternative Financial Institutions (INAFI)